<h2 style='font-size:40px;'>Vented Gas Logs</h2>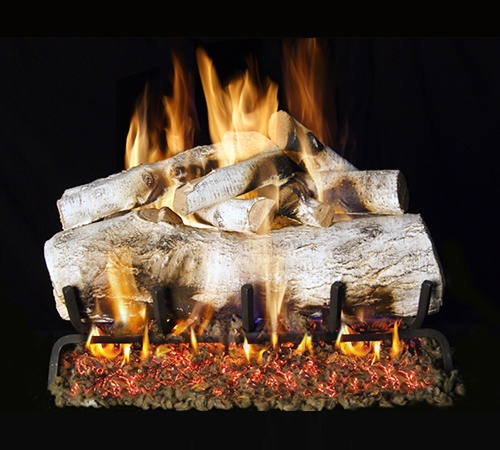 Designer Series
These hand painted originals, painstakingly modeled from real wood samples, add elegance to your hearth. The artistic quality of the Real-Fyre Designer Series captures the natural beauty of a wood fire. The charm of the Designer Series from Real-Fyre lets you experience what a fire is meant to be.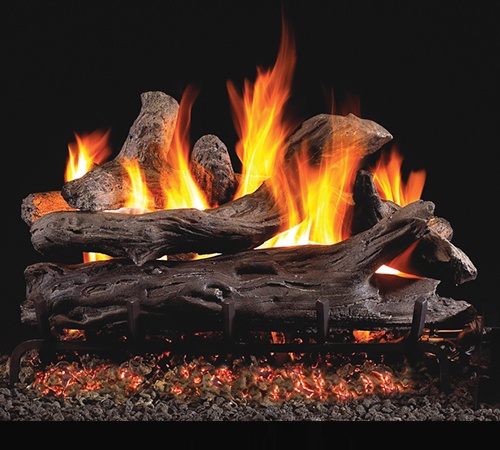 Classic Series
Since creating the original realistic looking gas log sets more than 60 years ago, Real-Fyre has grown to offer the broadest selection of log sets and the most innovative technologies to safeguard the environment. Our Classic Series has withstood the test of time with traditional favorites, like Golden Oak.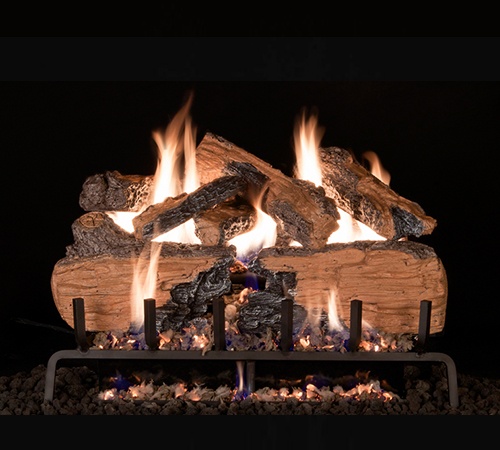 G31 Series
The new Real Fyre G31 three (3)-tiered burner system creates high and full bodied flame… while using fewer BTU's than other vented burner systems. This burner has 2 specially designed log sets… PLUS it is also compatible with other gas log sets from the Real Fyre Vented collection.
Let us service your fireplace today!
Call 817-473-3555 or send us a message.